Protection - Life Insurance, Critical Illness Insurance,
Income Protection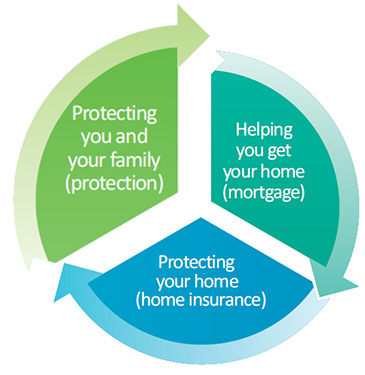 No-one wants to think the worst. Protection is for peace of mind.
Autumn 2022 A guide to Protection and Market Volatility.
We know protection isn't an easy subject to think about. After all, life is for living, not for worrying about what's around the corner. We're insurance specialists and our job is to do the worrying for you and help make sure that you've got the right cover in place to give you peace of mind that you and your family are protected against whatever is around that corner.
There's life insurance, critical illness cover and income protection to consider. We know the right questions to ask to ensure that your policy provides the most appropriate cover and we can supply competitive quotes - gathered from a select range of insurers. You don't want to pay for something you'll never need, but you don't want to be under-covered either.
Keeping it simple, we can help you with:
Life Insurance - pays your family as a lump sum or regular payment if you die
Critical Illness - pays out if you get one of the specific medical conditions listed in the policy
Income Protection - pays out if you are unable to work due to accident or sickness
Protection plans have no cash in value at any time and will cease at the end of the term. If premiums are not maintained, then cover will lapse.
Critical illness plans may not cover all the definitions of a critical illness. The definitions vary between product providers and will be described in the key features and policy document if you go ahead with a plan
And when life changes? Just give us a call and we'll review your needs and help make the amendments.
Why Us?
We're insurance specialists and we'll talk to you to understand your needs and budget, supply competitive quotes from a select range of insurers, and ultimately help you make sure you have the right cover in place.
Take a look at our Testimonials page to see what our customers are saying...
How else can we help you?
Insurance broker (Swindon):
Swindon insurance broker team: 01793 512697
Email: info@swindonpropertygroup.com