Insurance - Home Insurance, Buildings & Contents Insurance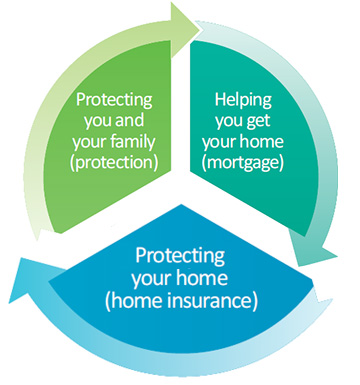 Fire? Flood? Theft? Is your home and it's contents adequately insured?
Keeping it simple, "Home insurance" is often used to describe 2 different types of insurance:
Buildings insurance - covers damage to the structure of your home such as the walls, roof and floors and permanent fixtures and fittings, like kitchens and bathrooms. Buildings insurance will usually be a condition of your mortgage.
Contents insurance - covers things you keep in your home, like furniture, TVs and personal belongings.
You can buy the policies separately or jointly from one provider depending on your needs.
Are you a landlord?
Don't forget that you need specific landlord buildings insurance, a 'normal' policy is no longer suitable. Give us a call and we'll help you find the right policy.
Why Us?
We're insurance specialists and we'll talk to you to understand your needs and budget, supply competitive quotes from a select range of insurers, and ultimately help you make sure you have the right cover in place.
Take a look at our Testimonials page to see what our customers are saying...
How else can we help you?
Insurance broker (Swindon):
Swindon insurance broker team: 01793 512697
Email: info@swindonpropertygroup.com