Choose local management for your Swindon property.
Hand over the keys – we've got it covered.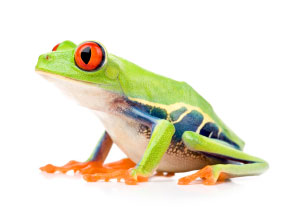 Our Fully Managed letting agent service means we'll look after the day-to-day issues. Forget about problems and queries – all you get is the rent.
Transparent charges.
You'll receive information about our charges from the outset. When maintenance is required, we'll check with you before arranging things – and we will not add any extra charges to the costs.
Local tradespeople.
Our team has established relationships with local tradespeople who can be relied upon to quickly and effectively maintain your property.
Regular inspections.
You needn't fret about your property while you aren't there. Our team carries out regular inspections to ensure that your tenants are caring for the property, and it's in good repair.
Prompt payment.
You'll receive rent within 3 working days, and sometimes sooner. Your tenants' deposit is independently held and protected in the My Deposits scheme.
'Let Only' service.
If you're confident managing maintenance and rent collection yourself, use our 'Let Only' service. We'll find you a suitable tenant, carry out reference checks, and provide contracts – then pass the management over to you.
Why us?
Your letting agent is your right-hand man, particularly if you own a property portfolio. So it's crucial to choose someone you trust. Our service is our speciality: it's what our customers appreciate and return for. We hope to provide a careful, personal service that extends to landlords and their tenants.
"It's always a pleasure to deal with Swindon Property Group Ltd. With the local expertise of your team of professionals, our letting has been completely hassle-free – from initial property purchase advice and sourcing local tradesmen to carry out essential work; to finding a tenant and efficiently managing that relationship. If you say you'll do something, you do it. I can't fault your service and reliability. Thank you! "

Organised your finance yet?
Swindon Property Group Ltd offers mortgage brokerage too. We're proud of our personal, efficient service. Need to release additional funds, or get a competitive rate on a new investment property? Over the years we've amassed a detailed understanding of the buy-to-let mortgage market. So you can be sure that we'll find the most appropriate one to suit your needs.
The Financial Conduct Authority does not regulate most forms of Buy to Let mortgages.
Call to discuss your property:
Letting agent: 01793 863944
Mortgages & Insurance: 01793 512697
Email our Swindon rentals team: lettings@swindonpropertygroup.com
Our Estate Agency - Buy, Sell, Rent and Let Services are not regulated by the Financial Conduct Authority.